DNA Worldwide Group are expanding. With the growing demand for DNA, Drug & Alcohol testing in the UK they are bringing onboard new team members at their head office in

Frome

, Somerset.
The company is hosting a recruitment day on the 16th July 2015 between 7am to 6:30pm when staff will be available to discuss the roles. 
The opportunity to become part of the team is available to anyone who has attention to detail, enthusiasm, enjoys working hard and wants to make a real difference in society.
Having recently secured multiple ISO accreditations, been selected as the pilot provider for DNA & Drug Testing in family courts by Cafcass it has lead to a change in government funding for family court testing. The company has also supported thousands individuals in the medical profession who are addicted to drugs and alcohol. To continue the work caring and dedicated team members are needed.
Managing Director, David Nicholson advises "What makes us different is the dedication, commitment and care that each team member takes. This is not simply a job its something that you wake up knowing the difference you make to people's lives".
The primary roles being recruited for are;
Client Services and Case Management - arranging testing and supporting case participants from start to finish.
Sales Administration - supporting the sales team and providing quotations to private and legal customers across the UK.
Credit Control and Finance - supporting the day-to-day accounts function within the business.
Apprenticeship in business administration and customer services.
In order to experience the ethos of the company and meet the team DNA Worldwide Group are hosting and Recruitment day on the 16th July 2015. Team members will be there from 7am until 6:30pm to help answer any questions you have. You can come before work, during the day or after work. Please bring your CV.
Hannah Morden, Head of Marketing, HR & Operations advises "Finding a career where you are valued and make a true difference can be challenging. Thats why we wanted to open our doors to meet people in the community that are interested in joining us"
If you would like to book a time in advance or have any questions please email jobs@dna-worldwide.co.uk or call 01373 800130.
DNA Worldwide Group are located in K10 The Courtyard, Jenson Avenue, Commerce Park, Frome, BA11 2FG behind the Frome Flyer Premier Inn.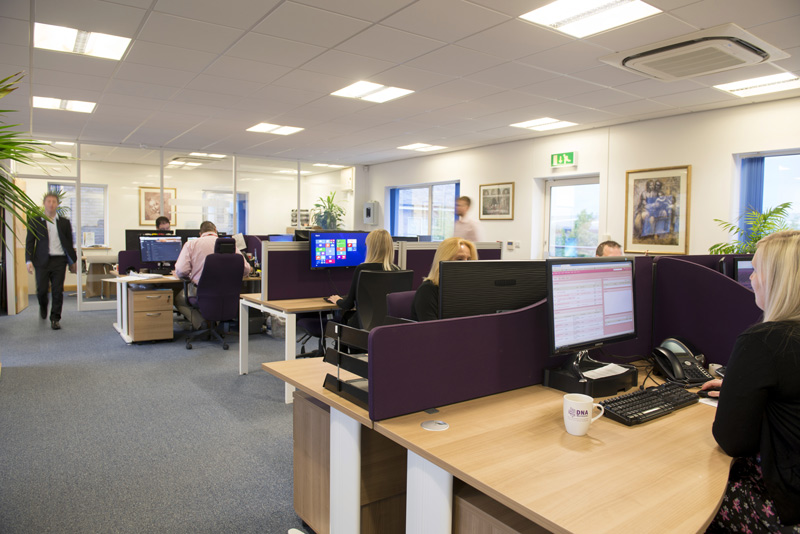 About Us
Established in 2004, DNA Worldwide Group offer the widest range of testing services to members of the public and the legal sector. Pioneering new testing methods, combining the world's leading experts with a level of service and care unmatched is what sets the company apart. Through its DNA Legal brand local authorities across the country have seen a cost saving and quality increase since engaging with the company.